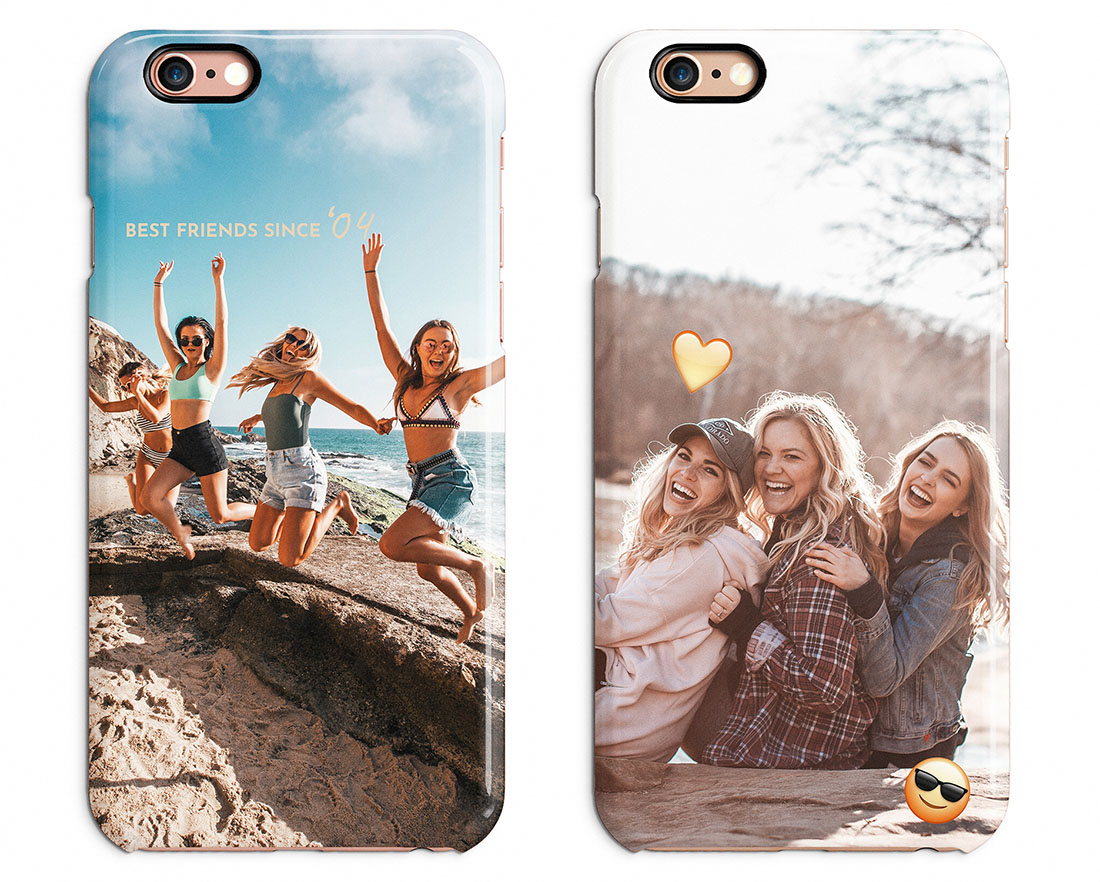 Friendship day
It's finally time for one of the greatest days of the year: Friendship Day! July 30 is the perfect day to show your extraordinary friends how much you care about them. And if you've been wondering how you might possibly surprise all of your friends this time around, CaseCompany has the answer for you!
Thanks to our awesome online design tool, you can create a completely personalised phone cover, just the way you want it. That means you can upload your own photos of you and your friends to our website, and have us print them straight onto your brand-new and high-quality smartphone case. And that's not all, of course. Our design tool allows you to add a ton of special effects to your pic. On top of all that, you can also write a meaningful quote in a font of your choice. Whatever you want!
Discover our best case, friends case and forever case.
The possibilities are nearly endless. You can keep it simple by just using that really cool group picture of you and your friends, for example. Select the right smartphone model for everyone, and within just a few days, the cases will all be delivered straight to your doorstep. On Friendship Day, you can hand them out to all of your friends. That way, you'll all share the same stunning picture on the back of your phone, which really shows you care. They'll love it!
And don't forget to check out our extensive online catalogue either. You're sure to find a design in there that your BFF will adore! From adorable pets to hilarious memes, we've got something for everyone. Go ahead and take a look, cause no one knows better than you what your friends are interested in!
Don't hold back, go out there and make this year's Friendship Day a day to remember!