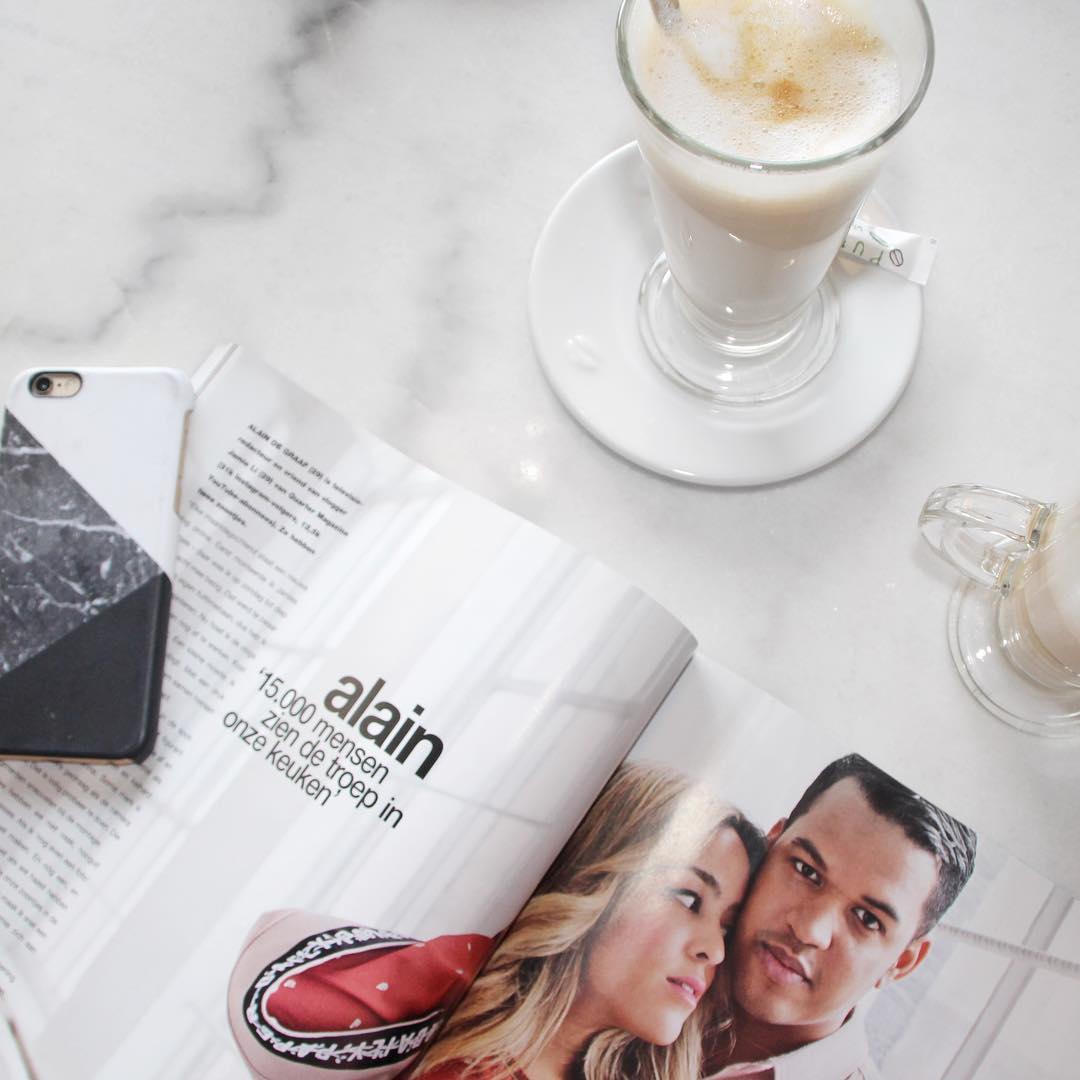 The five most beautiful photos of March
Another month has passed and we'd like to make a habit of our new monthly 'The five most beautiful photos' concept to share this with you. Yes, appearances matter! Do you think it would be nice to have your photo on our blog? Just tag us in your Instagram photo with your CaseCompany order and use the hashtag #casecompanyworld to be featured. Maybe your photo will be spotted and will be in 'The five most beautiful photos of April', who knows!
What's nicer and more tasty than the combination of coffee and cookies? Italian blogger Martina managed to seduce us with this lovely photograph. A coffee related phone case does make the picture, don't you think? Definitely with a marble background. Do you guys feel hungry as well? Discover more "Food" designs from our collection here. Would y ou like to purchase this phone case? You can buy it over here!
We at CaseCompany love a sleek design or a simple pretty flatlay. Sometimes less is more. This lovely photo with our banana leaves phone case is made by Instagrammer Madeleinlouise. The eyecatcher is of course the green in the picture with those white shades. This case is not a new one but that's not a reason it isn't pretty. In fact, this one is one of our popular cases and we just love it!
Are you a fan as well? Buy this case here. This case's just great in combination with a laptop sleeve with the same print!
Speaking of an awesome contrast! It clearly worked out for YouTuber Kristijan who took this shot with a phone case from our collection. It turned in to a flatlay. He clearly thought this through.
Do you want to have this phone case? You can find it here.
Bloggers always seem to have that sort of feeling to take the perfect shot. Or it could be us. Fabienne is proving that the subject of the photo not always has to be in the middle of it. Marble and marble, double marble. The marble prints are still on track and we that'll take awhile. Secretly we love it!
Do you like this phone case as much as we do? You can find this one between all the other marble phone cases in our collection or just click here and order it right now!
You obviously don't have to pick a design from our collection. Belgian blogger Romy chose this special phone case. At first sight the phone case looks like a 3D one. You can almost feel the scales! We do like the photo especially because of its composition, colour and lighting. That's the reason why this picture's had to be in our top 5 of this month! Do you want to customise your own phone case? Get started, click here!

To compensate for all these flatlays, we will do a totally different post next month. Curious? Stay tuned!