Make your own Samsung Galaxy S6 Edge Hard Case
£ 14.95 + Free shipping
Searching the internet for a new phone case for your Samsung Galaxy S6 Edge? Then look no further! CaseCompany has everything you could wish for. Take a look at our collection and let yourself be blown away by the plethora of fantastic Samsung S6 Edge cases created by our talented team of graphic designers. Whether you're looking for a gorgeous nature photo or a funny quote, we've got it all! We've made things even easier for you by dividing all of our designs into different categories, which you can select using the pop-out menu at the top of the screen. Would you rather design your Samsung S6 Edge case yourself No problem! Thanks to our design tool, it's a cinch. Upload your pictures from Facebook, Instagram or your own pc, add some special effects, and presto, your case is ready!
Upload own image
9 in stock
Not enough inspiration to design your case? Choose a design from our collection!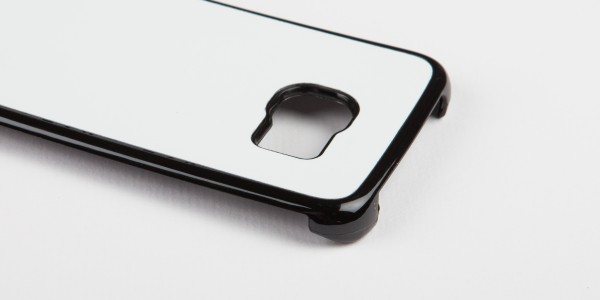 Samsung Galaxy S6 Edge Hard Case
Perfect fit for maximum user-friendliness
All of our Samsung S6 Edge cases are made of polycarbonate. This is a sturdy yet lightweight material that offers your smartphone a perfect protection against all imaginable threats. The Samsung S6 Edge cases are tailor-made for your phone as well. This means you can still access the buttons on the sides as easily as before. You can keep taking pictures without having to remove your case every time as well.
Lightning-fast delivery straight to your location
CaseCompany's deliveries are efficient, reliable and cheap. We offer you two different options to choose from. The first one is our standard delivery. This method is completely free of charge and takes just a few days or weeks, depending on your shipping country. The second option is our express delivery. This way, for just a small fee, we will hand over your Samsung S6 Edge case to a courier, who will do everything he can to deliver your case as soon as possible!