Make your own Samsung Galaxy J3 (2016) Hard Case
£ 14.95 + Free shipping
Give your Samsung Galaxy J3 a stylish makeover with one of CaseCompany's gorgeous hard case covers! We offer you not one, but two options to design your Samsung Galaxy J3 case. That way you can turn your brand-new phone case into a real showpiece. All you have to do is take a look at CaseCompany's design tool. You can use it to experiment with your own pictures in order to create your very own Samsung Galaxy J3 case. If you're completely out of inspiration, you can also take a look at our exclusive collection. Select a theme at the top of the screen using the handy pop-out menu, and start searching for the Samsung Galaxy J3 case of your dreams! You're sure to find something you like!
Upload own image
Not enough inspiration to design your case? Choose a design from our collection!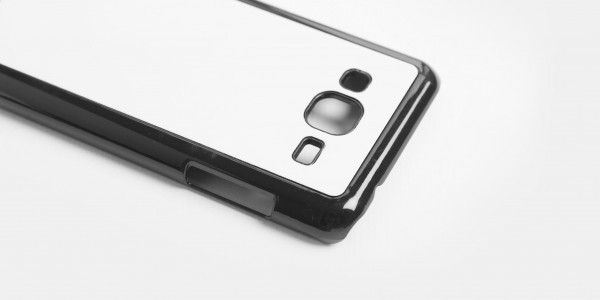 Samsung Galaxy J3 (2016) Hard Case
Both sturdy and stylish
Let us start at the beginning. The combination of the hard case and the metal plate we use to print your design onto is a match made in heaven! It is completely unmatched in terms of sturdiness and protection. As a result, your Samsung Galaxy J3 will be fully protected against all imaginable dangers. And it does so with flair! The metal plate creates a shiny, timeless look that will breathe new life into your Samsung Galaxy J3 case.
Prompt delivery straight to your doorstep
You certainly don't need to worry about CaseCompany's deliveries. Our standard delivery is entirely free of charge, and within a few days or weeks, depending on your shipping country, you'll find your Samsung Galaxy J3 case in your mailbox. If you can't wait that long, then you may be interested in our express delivery. For just a little extra, the delivery will be taken care of by a courier. He'll deliver your brand-new case before you know it!