Make your own Motorola Moto G6 Plus Transparent Case
£23.39 + Free shipping
Could your Motorola Moto G6 Plus use a new look? Then come take a look at CaseCompany's huge collection of Motorola Moto G6 Plus covers! You're sure to find something you like. You can use the menu to get a handy list of all the different themes to choose from. Classics, Terrazzo, Pastel, ... As you can see, we cater to all tastes. Or perhaps you would rather own a personalised phone case? No problem! Using our design tool, you can decide what to put on your Motorola Moto G6 Plus Transparent Case yourself. Perhaps you'd like to create your own photo collage by using pictures directly uploaded from Facebook or Instagram? Or maybe even write down your life motto in a fancy font? You can do whatever you feel like doing, and we'll take care of the rest!
Type of case: Transparent case
Upload own image
In stock
Not enough inspiration to design your case? Choose a design from our collection!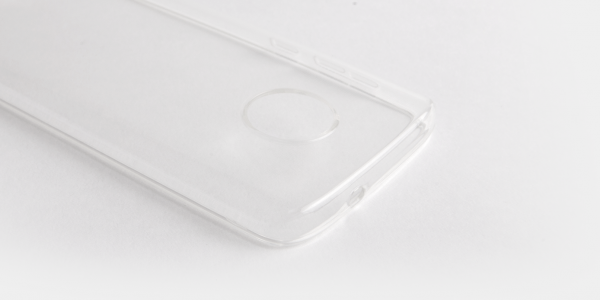 Motorola Moto G6 Plus Transparent Case
Safety first, beauty a close second
Motorola Moto G6 Plus phones are great, but you don't want to go around dropping them all the time. Pick a phone cover that protects your phone without trading in on the looks. Our Motorola Moto G6 Plus cases are made from strong durable PC or TPU, so they're light, strong and keep looking great. Because we add custom cut slots for every button and port on your Motorola Moto G6 Plus, the device remains as handy as ever. You won't have to worry about scratches or dirt ruining your phone anymore. CaseCompany has got your back.
Don't wait needlessly
Ordered and paid for, now you own a Motorola Moto G6 Plus Transparent Case. We want you to have your case as soon as possible. That's why we offer express delivery. For a little extra you'll receive your phone cover ultrafast. You also get a tracking code so you can follow your order everywhere. Don't want to pay? You don't have to. We also have a standard free shipping option for all our phone cases.