Make your own Personalised 15 inch laptop sleeve
£28.07 + Free shipping
Hurry up and take a look at CaseCompany's vast collection of laptop sleeves and pick your favourite design! Everything you see in our catalogue has been created by our own talented team of graphic designers, in collaboration with several renowned Flemish artists. As a result, you can find just about anything in our catalogue, whether you prefer classic and timeless designs or the latest trends and fashions. You can even unleash the graphic designer in yourself by making use of our creation tool! That way, you can upload personal pictures and use them to decorate your 15 inch laptop sleeve with. You also have the opportunity to add text in a font of your choice. The possibilities are absolutely staggering, so let your imagination run wild!
Upload own image
In stock
Not enough inspiration to design your case? Choose a design from our collection!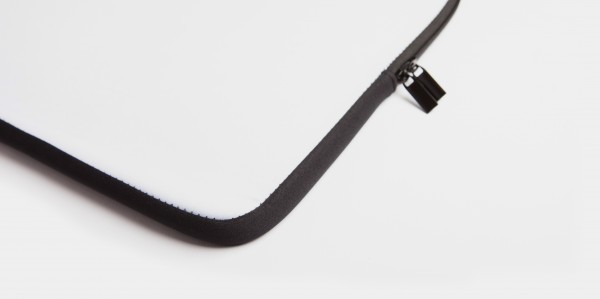 Personalised 15 inch laptop sleeve
Protect your laptop in the best way possible
When your notebook is inside one of CaseCompany's high-quality laptop sleeves, nothing bad can happen to it! Thanks to its measurements (34.5 cm long and 27 cm wide), it's perfectly suited for your 15 inch laptop. The combination of neoprene and scratch-resistant lining guarantees you that you'll never have to worry about damaging your laptop ever again! That will make those travels and flights a lot less stressful!
Safe and reliable shipping for a low price
CaseCompany offers you two different delivery methods. Which one you choose will depend on your preferences. If it's not that urgent, you may want to benefit from our standard delivery. It's entirely free of charge, and takes a couple of days or weeks. The exact time depends on your shipping country. If you can't wait to get your hands on your brand-new laptop sleeve, you can always upgrade to our express delivery. That way, a courier will rush to your house in order to bring you your 15 inch laptop sleeve as soon as humanly possible!