Make your own iPhone XS Max Transparent Case
£23.39 + Free shipping
Thanks to CaseCompany's iPhone XS Max transparent case, you'll never have to worry about damaging your phone ever again! Not only that, it also allows you to turn your iPhone into something truly unique. How can you do that, you ask? By making use of our super convenient design tool, of course! All you have to do is upload your favourite picture or illustration, and place it onto the case. You can give it a personal touch by adding a few emojis, or perhaps by writing a nice little quote in a font of your choice. It also goes without saying that these personalised phone cases make for an excellent gift! And if you're a bit low on inspiration, you can always check out our online collection of iPhone XS Max transparent cases as well.
Type of case: Transparent case
Upload own image
In stock
Not enough inspiration to design your case? Choose a design from our collection!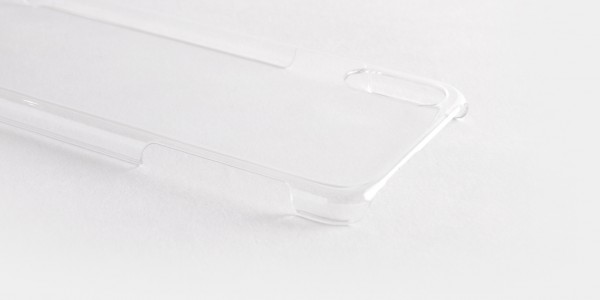 iPhone XS Max Transparent Case
Transparent protection
CaseCompany's iPhone XS Max transparent cases offer you the best protection that money can buy. This type of case comes in two variants. The first one is made of TPU, a flexible material that has the ability to absorb shocks, big or small. The other is made of PVC. This sturdy, synthetic material will make sure your phone will never get dented or scratched. The main difference is that the materials feel different to the touch, as both offer you the same quality and protection. It all comes down to your personal preference.
Super speedy delivery
The longer your phone remains unprotected, the higher the odds something bad will happen to it. That's why it's so important to receive your iPhone XS Max transparent case as soon as possible. For just a small extra fee, you can take advantage of our express delivery service. That way, your case will be delivered to your house in no time! If it's not that urgent, then you can also make use of our standard delivery, which is completely free of charge.