Make your own iPhone 7 Transparent Case
£23.39 + Free shipping
At CaseCompany you have complete control over the cases for iPhone 7. With our design tool you'll design a phone cover like a pro. Make a fully customised case for iPhone according to your own taste. Whether you want to upload pictures from Facebook and Instagram or personalise your phone cover with beautiful fonts and emojis, every option is just a few clicks away. Don't hesitate and try our design tool. CaseCompany's cases for iPhone 7 have two goals. First and foremost we strive for the best protection available for your favourite smartphone. We also aim for professional grade printing quality with state of the art printing techniques. Strength and beauty combined in a phone cover just for you! Not in a creative mood? Not a problem! Take a look at our extensive collection of awesome designs below.
Type of case: Transparent case
Upload own image
In stock
Not enough inspiration to design your case? Choose a design from our collection!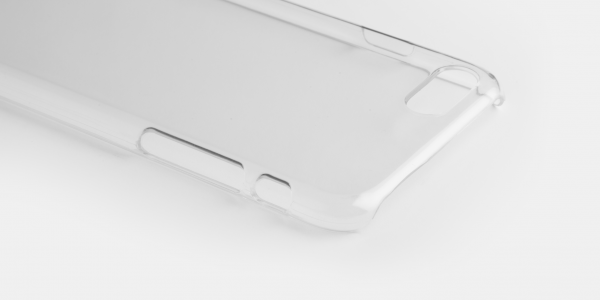 iPhone 7 Transparent Case
A case for iPhone 7 that fits perfectly
We here at CaseCompany make cases for iPhone 7 to fit exactly around your favourite device. We feel that your unique case for iPhone 7 should enclose your smartphone seamlessly. Phone covers by CaseCompany all feature specially made cutouts that allow for easy access to your buttons and camera lens.
Two delivery options: fast and really fast
We can put your mind at ease right now! You don't have to worry about shipping costs. We offer free shipping on all our phone cases. The shipping time depends on your shipping country. We also want to give you the option of having your case delivered as fast as you've designed it. That's why we've partnered up with an express shipping company to offer you a express shipping for a small fee. This gives you the fastest shipping possible and a tracking code so you can follow your precious case anywhere.