Make your own Iphone 7 Tough Case
£23.39 + Free shipping
Have you always wanted a completely personalised smartphone cover for your iPhone 7? Then today's your lucky day! Thanks to CaseCompany's exclusive design tool, you can decorate your iPhone 7 tough case using your own personal pictures. The possibilities are endless! Make a collage, write a fun quote in a font of your choice, add some hilarious emojis to one of your photos,... It's all up to you! If you're not feeling very creative today, then be sure to take a look at our very own collection of iPhone 7 tough case designs. We've got something for everybody! Marble-style cases, animal portraits, artistic photographs,... And much, much more. Simply pick your favourite design and place your order, we'll take care of the rest!
Upload own image
In stock
Not enough inspiration to design your case? Choose a design from our collection!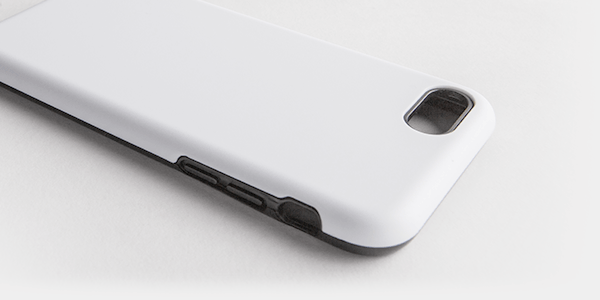 Iphone 7 Tough Case
Gorgeous tough case tailor-made for your phone
CaseCompany's iPhone 7 tough cases won't only keep your phone safe from harm, they'll also make your trusty smartphone look better than ever before! The design of your choice will be printed onto the back of the smartphone cover. Even the curved edges will be covered by your print, resulting in an absolutely wonderful look! The case itself is made up of two parts. The Softskin™ on the inside is made of flexible silicone, whereas the outside is made of extremely durable polycarbonate.
Choose between our standard and express delivery
Thanks to our efficient delivery methods, you'll be able to get your hands on your brand-new iPhone 7 tough case before you know it. Our express delivery is lightning-fast and comes with a handy tracking code. All that for just a small extra fee! If it's not that urgent, you can also save some money by opting for our standard delivery service. This method is entirely free of charge and takes a couple of days or weeks, depending on your shipping country.