Make your own iPhone 6 Plus / 6S Plus Transparent Case
£18.70 + Free shipping
You've gone out and treated yourself and you bought a brand new iPhone 6 Plus. But now you want to protect your gorgeous phone. We here at CaseCompany have got you covered. Check out our exclusive design tool and make your own phone case for iPhone 6S plus. Pick a cool quote in a nice font or select your favourite emoji. If you're a selfie fan you can upload your photos from Facebook or Instagram and have them printed on your phone cover. We've got everything set up so you can create a unique and personalised protective phone case for your iPhone 6S Plus. If you can't find that perfect picture or quote you can still take a look at our collection. We've got designers from all over the world working on new designs for your phone cover.
Type of case: Transparent case
Upload own image
In stock
Not enough inspiration to design your case? Choose a design from our collection!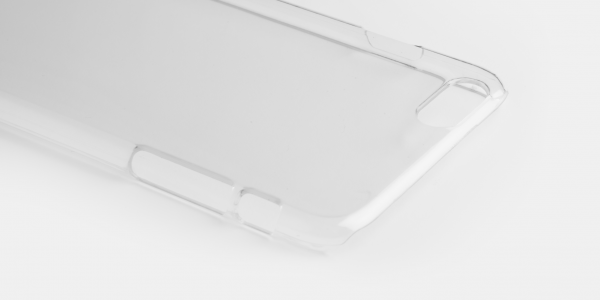 iPhone 6 Plus / 6S Plus Transparent Case
Tailor made phone covers
All our transparent phone covers are made from durable PC or TPU and fit seamlessly onto your iPhone 6S Plus. This ensures that your device stays protected against dust, dirt and scratches. To keep your phone easy to use we've provided the phone cases for iPhone 6 Plus with strategic cut outs for all the buttons, charging ports and camera lenses. Snapping pictures will stay easy as ever.
Shipping? It's on us!
We can't wait, that's why we want you to get your phone cover fast. We've got good news for you: We offer free shipping on all our phone covers. Depending on where you live you will receive your phone case for iPhone 6S Plus within a couple of days or a couple of weeks. If you want your phone cover faster you can select our express shipping option. For a small fee we ship your package with express courier so you can enjoy your custom made phone cover for iPhone 6S Plus as fast as humanly possible.