Make your own iPhone 6 plus / 6S Plus Hard Case
£ 14.95 + Free shipping
Are you looking for the perfect case for your iPhone 6S Plus? Well look no further! Here at CaseCompany, you'll find a huge collection of beautiful ánd solid iPhone 6S Plus cases. Go ahead and check out our catalogue, you're sure to find a design you like. And there's more! CaseCompany allows its clients to design their iPhone 6S Plus case themselves! Thanks to our handy design tool, you can personalise your case exactly the way you want it. You can upload your photos from Facebook, Instagram or your own pc, and use them to decorate your iPhone 6S Plus case with. A picture of you and your best friend, the logo of your favourite football club, a portrait of your pet,... Just let your imagination do all of the work!
Upload own image
Not enough inspiration to design your case? Choose a design from our collection!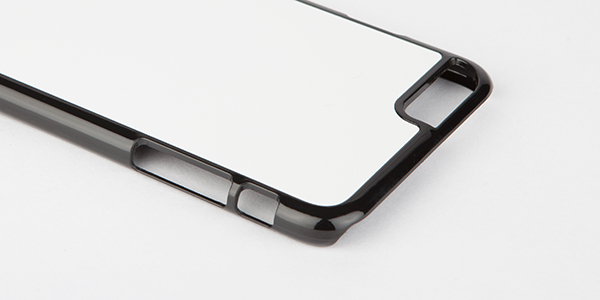 iPhone 6 plus / 6S Plus Hard Case
Protect your phone with a light yet sturdy case!
Our iPhone 6S Plus case will make sure that your smartphone gets the best possible protection against all types of dangers. That way you never need to worry about scratches or dents anymore. We also give you a choice between a matte or a glossy finish. And there's more too. If you order one of CaseCompany's phone covers, you get a 50% discount on a second glass! That way, both the front and the back of your iPhone 6S Plus will receive an impeccable protection!
Choose for a fast delivery
Once you've placed your order online, you probably won't want to wait forever until you finally get your hands on it. Well, you don't have to worry about that here! Our standard delivery is free and only takes a few days or weeks, depending on the shipping address. For a small extra fee, you can upgrade to our express delivery. That way we will hand over your iPhone 6S Plus case to a courier. He'll be ringing your front door in no time! (Also fits iPhone 6 Plus)