Make your own iPhone 6 / 6s Tough Case
£23.39 + Free shipping
Thanks to CaseCompany's impenetrable iPhone 6/6S tough cases, you'll finally be able to give your precious smartphone the protection it deserves! But before we get into the technical details, let us explain how you can personalise your brand-new smartphone case just the way you like. CaseCompany's convenient design tool allows you to upload your personal pictures to our website, so that you can use them to decorate your smartphone case with. You can make a collage, add a funny emoji to one of your photos, or even write a quote in a font of your choice. It's all up to you! Out of inspiration? Then head over to our online catalogue and take a look at the many unique designs we have on offer. You're sure to find something you like!
Upload own image
In stock
Not enough inspiration to design your case? Choose a design from our collection!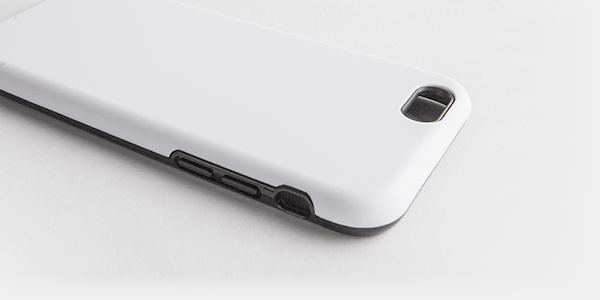 iPhone 6 / 6s Tough Case
Protect your iPhone with a top-quality tough case
Thanks to CaseCompany's iPhone 6/6S tough case, you'll never have to worry about accidentally scratching, scuffing or denting your phone ever again. The outside of this type of case is made of polycarbonate, while the Softskin™ on the inside is made of silicone. The former is extremely durable and sturdy, while the latter is flexible and shock-absorbing. The combination of these two materials guarantees you an optimal protection against all imaginable threats.
Delivered to your house in the blink of an eye
Here at CaseCompany, we're proud to say that our deliveries are efficient, reliable, fast ánd cheap! When you place your order, you'll have to choose between our standard and express delivery. The former won't cost you a cent and only takes a few days or weeks, depending on your shipping location. The latter costs a small extra fee, but is extremely fast. A courier will be standing in front of your door in order to hand over your iPhone 6/6S tough case before you know it!