Make your own iPhone 6 / 6S Matte Case
£14.95

£10.47

- 30%

+ Free shipping
Is your iPhone 6S in need of a makeover? Then you're at the right place, here at CaseCompany! Thanks to our design tool, you can completely personalise your iPhone 6S case to your own liking. Upload your photos from Facebook, Instagram or your own pc, and use them to decorate your iPhone 6S case with. You can arrange them the way you want to, create a collage, add a quote or some emojis,... So let your imagination run wild! And if you're out of inspiration, you can always just take a look at our catalogue. It's chock-full of excellent designs, all of them created by our in-house graphic designers. Lifelike marble, nice motifs, funny illustrations,... We got it all! Go ahead and take a look, you're sure to find something you like!
Upload own image
5 in stock
Not enough inspiration to design your case? Choose a design from our collection!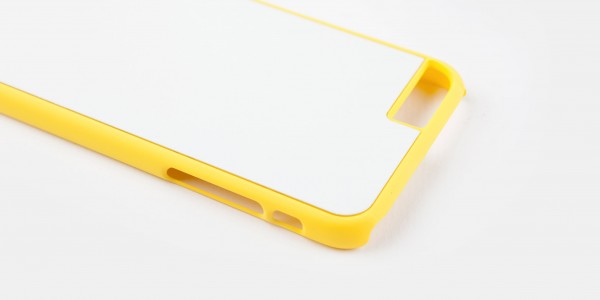 iPhone 6 / 6S Matte Case
Safety first thanks to CaseCompany's sturdy covers
With the iPhone 6S cases of CaseCompany, you'll never have to worry about damaging your phone ever again! Your smartphone will be fully protected against all imaginable threats. Our hard cases are made of polycarbonate, a sturdy material that is perfectly suited for the protection of your iPhone 6S. Finally, no more scratches or dents! You can also choose the colour of your iPhone 6S case yourself! Black, red, pink, turquoise… It's up to you!
Choose the type of delivery you want yourself!
If you order an iPhone 6S case from CaseCompany, you won't have to wait very long for it to arrive. Within just a few days or weeks, depending on your shipping country, you'll find your brand-new cover in your mailbox. This type of delivery is completely free of charge as well! If you really can't wait to get your hands on your new iPhone 6S case, then you might want to opt for our express delivery. For just a little extra, a courier will deliver your case to your house as soon as possible! (Also available for iPhone 6)