Make your own iPhone 6/6s Flip Case
£18.70 + Free shipping
Our collection of iPhone 6 cases, created by our team of in-house designers, is so amazing it'll knock your socks off! Have CaseCompany print your favourite design onto a flip cover case to give your iPhone 6 the best possible protection. CaseCompany's collection of iPhone 6 cases is a perfect mix of fashionable motifs and timeless designs, such as lunar landscapes, funny movie quotes, the latest memes and much, much more. If you'd prefer to be creative yourself, you can always make use of our design tool. It allows you to upload your photos from Facebook and Instagram in order to place them on your very own flip cover case. Drag your photo wherever you want it, fill in your address data and hit "order". That's all there is to it!
Upload own image
In stock
Not enough inspiration to design your case? Choose a design from our collection!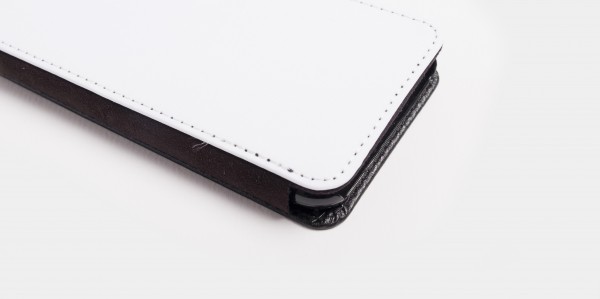 iPhone 6/6s Flip Case
Magnetic closure
Easily the main advantage of a flip cover case, is that it protects your phone completely, both front and back! Unfortunately, many flip cover cases are poorly made and keep falling open by themselves. Not with CaseCompany's iPhone 6 cases though! Our flip cover cases are equipped with a powerful magnet, firmly locking the front cover in place. It's pretty much impossible to scratch your phone with one of our iPhone 6 cases! And on top of all that, there's ample space to store your bank cards in the inside of the case as well.
Free delivery
CaseCompany offers you two different delivery options. Our standard delivery only takes a few days or weeks, depending on your shipping address, and is completely free of charge! You can also choose to go for our express delivery option. For just a small extra fee, a courier will rush your brand new iPhone 6 case straight to your house!