Make your own iPhone 5 / 5S / SE Transparent Case
£23.39 + Free shipping
Are you crazy about your iPhone SE? Then customise your case for iPhone SE right now! Use our design tool to become a graphic designer and create the phone cover of your dreams. You can put precious photos on your phone cover so you can always have them with you. Create your very own transparent cover and put whatever you want on it. A great feature in our tool is that you can upload pictures straight from Facebook or Instagram. You can also easily add text and emojis to customise your phone cover even more. You dream it, we print it for you! Would you rather have a design ready for you? No worries! We offer hundreds of ready made designs by artists from all over the world. You can check them out below.
Type of case: Transparent case
Upload own image
In stock
Not enough inspiration to design your case? Choose a design from our collection!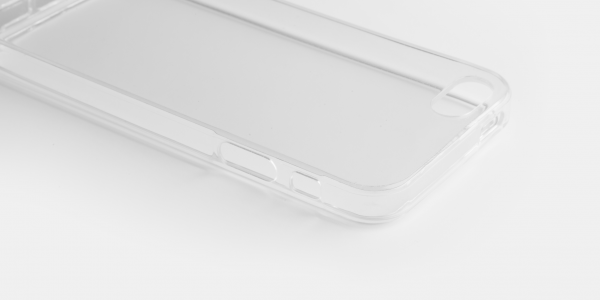 iPhone 5 / 5S / SE Transparent Case
Safe and sound
The main function of a phone cover is obviously to protect. The cases for iPhone SE by CaseCompany are more than up to this task. With the perfect encasement and the strong transparent TPU or PC material dust, dirt and scratches don't stand a chance. To allow flawless usability we've provided all our phone covers with precision cut-outs that allow you to reach the buttons and the charging ports.
Regular or express delivery
To get your case for iPhone SE safely to your doorstep we offer two easy formulas. The first option is standard delivery and is totally free. The delivery time will differ between a few days and a few weeks depending on your shipping country. We also have an express delivery formula. For a small fee we contact an express courier to dispatch your phone cover as fast as possible. You also get a tracking code so you can follow your package. Either way you get a unique case for iPhone SE.