Make your own iPhone 5/5S/SE Flip Case
£23.39 + Free shipping
Make sure your iPhone SE is entirely safe using one of CaseCompany's amazing flip case covers! Be sure to take a look at our online design tool. You can use it to design your very own iPhone SE case. All you have to do is upload your favourite photo from your own computer, or straight from Facebook or Instagram, and get cracking! Just follow the simple steps, personalise your iPhone SE however you like, and hit "order". We'll do the rest! If you're not in a very creative mood, you could also just check out our large collection of homemade iPhone SE cases. It's chock-full of both timeless and trendy designs. We're absolutely certain you'll find one you like! The choice is yours!
Upload own image
15 in stock
Not enough inspiration to design your case? Choose a design from our collection!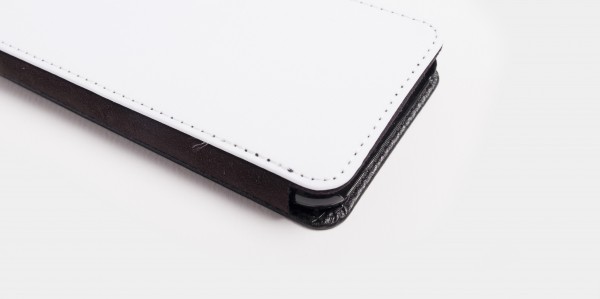 iPhone 5/5S/SE Flip Case
Also a protection for your screen
Most iPhone SE cases only protect the back of your phone, leaving the screen extremely vulnerable to scratches. Thanks to CaseCompany's flip cover case, that's no longer an issue! It'll transform your iPhone SE into a kind of small 'book'. This 'book' features a leather-style back, flexible sides, and a high-quality print on the front. If you want the best possible protection for your iPhone, then CaseCompany's iPhone SE cases truly are a fantastic choice!
Choose your delivery method
Here at CaseCompany, we offer our clients two different delivery options. First and foremost, our standard delivery. Not only is it completely free of charge, it only takes a couple of days or weeks for your package to arrive at your doorstep, depending on your shipping country. We also offer express delivery. For just a little extra, your iPhone SE case will be sent via a courier who will rush to your house as quickly as possible. You'll be putting your iPhone SE into your brand new personalised flip cover case before you know it!