Make your own iPhone 4 / 4S Transparent Case
£23.39 + Free shipping
Your iPhone 4S deserves a protective iPhone 4S cover. It doesn't matter how old your device is. A phone case is no luxury, it's a necessity. Why not give your phone a vintage look? Anything is possible with our simple online design tool. With a few clicks you can upload an instagram or Facebook photo and have it printed on a transparent phone cover. Pick any photo you want and personalise it further with emojis or by adding text. You don't need to customise if you don't want to. We've got hundreds of designs ready to go in our world class collection designed by illustrators from all over the world. Whatever you want, we can print it. At CaseCompany we strive for the best print quality and we are constantly improving our techniques.
Type of case: Transparent case
Upload own image
Out of stock
Not enough inspiration to design your case? Choose a design from our collection!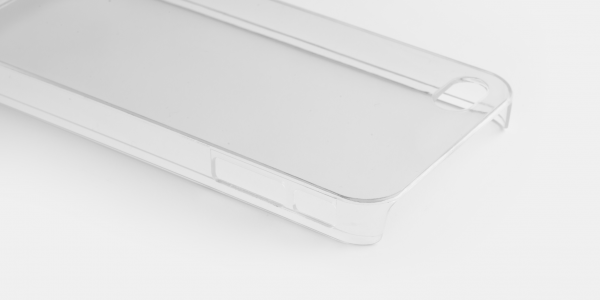 iPhone 4 / 4S Transparent Case
Protect in style
A lot of people think their old iPhone 4S isn't worth anything, but why tempt fate and not buy a phone cover? It's still a beautifully designed object that deserves protection. Our phone covers offer durable protection against dust, dirt and scratches. iPhone 4S covers by CaseCompany prevent damage by providing a perfect fit around your device without hindering the usability. Custom made cutouts leave buttons and charging ports easy to reach.
Fast, Faster
When you order your iPhone 4S cover the shipping is free. You heard right, shipping for free. After you finish your order you just have to sit back and wait. Depending on your shipping country your phone case will arrive in a couple of days or a couple of weeks. But you want it faster? That's possible. For a small fee you can enjoy our express shipping option. An express courier will deliver your custom iPhone 4S cover like greased lightning. What are you waiting for?