Make your own iPad Pro 12,9 inch Transparent Case
£23.39 + Free shipping
Are you tired of damaging and scratching your iPad Pro 12,9 inch? Why not get a custom iPad Pro 12,9 case right here? Personalising becomes child's play with our design tool. If you've ever thought of owning a unique and fun iPad, this is your chance. Have your own transparent iPad Pro 12,9 case printed with pictures you import from Facebook or Instagram. Want to add a quote in a font you love? Get to it! Want to add some emojis? You got it! Anything is possible. We can print it. If you're not that creative you don't have to worry. We offer hundreds of designs you can choose from, designed by artists from around the globe. You can check them out below.
Type of case: Transparent case
Upload own image
Out of stock
Not enough inspiration to design your case? Choose a design from our collection!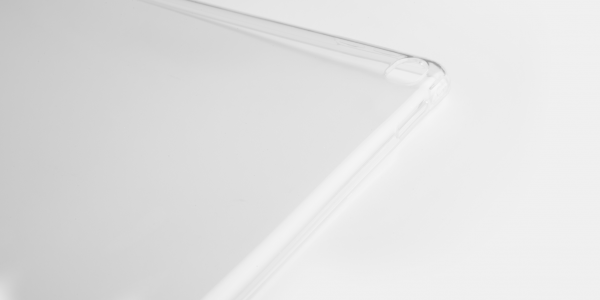 iPad Pro 12,9 inch Transparent Case
Protection that's built to last
An iPad is incredibly useful and handy because you can take it with you wherever you go. That means your expensive device is exposed to all sorts of possible damages. At CaseCompany you can get your iPad Pro 12,9 case made the way you want it. Dirt, dust and scratches won't stand a chance. You also don't have to worry about the added weight of the iPad case. Our iPad Pro 12,9 cases are lightweight and extremely durable.
Ultrafast delivery
You want to protect your iPad Pro 12,9 as quickly as possible. And you can! We offer two shipping options. The first option is our very popular free shipping option. You get your iPad Pro 12,9 case sent to your doorstep for an extra charge. The delivery time will depend on your country. We also want to give a faster option. For a small extra fee you can use our express shipping. This means an courier company will rush to get you your iPad Pro 12,9 case as fast as possible.