Make your own iPad Air Transparent Case
£23.39 + Free shipping
Do you own an iPad Air and you worry about scratches? But you don't want to ruin that beautiful Apple design, right? CaseCompany has the perfect thing for you: protective transparent iPad Air covers! You can personalise your iPad case with our custom design tool. Upload some pictures or add them from Facebook or Instagram with no effort. Add a quote or some emojis to spice things up. Everything's possible with just a few easy clicks. Whatever you decide, we can print. Is your imagination letting you down? Don't worry, we've got designers from all over the world making iPad cases for you. Beautiful patterns, fun quotes and so much more, all ready to go. Check them out below. High quality prints on high quality cases. That's CaseCompany.
Type of case: Transparent case
Upload own image
Out of stock
Not enough inspiration to design your case? Choose a design from our collection!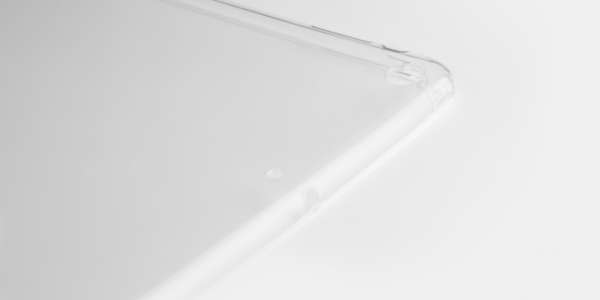 iPad Air Transparent Case
Ultra thin and ultra strong
If you want to increase the life expectancy of your iPad Air, we are here to help. Our iPad Air covers combine light-weight with durability thanks to the transparent TPU material. This material is very strong and provides the perfect protection for your favourite tablet computer. Dust, scratches and dirt will become a thing of the past. The iPad cases by CaseCompany are also uncompromising when it comes to usability. Custom cutouts provide easy access to all the buttons and cameras. Your comfort comes first.
Order today and get free delivery
You want your new iPad Air cover at your doorstep as soon as possible. We understand. For a small extra fee you can activate our express shipping. We'll contact an express shipping company to rush you your iPad case. You get a tracking code as well so you can follow your case. As always you can also pick our free shipping option. With this option your iPad case will arrive within a couple of days or weeks depending on your shipping address.