Make your own iPad Air 2 Transparent Case
£23.39 + Free shipping
Protecting your iPad Air 2 in an original way shouldn't be hard. At CaseCompany we've made it super easy. Go ahead and get yourself a personalised iPad Air 2 cover. All you have to do is go to our simple design tool, scroll through your social media photos and upload them. You can add text and emojis as much as you like to give it that extra flair. With a few easy clicks you can transform your transparent iPad Air 2 cover into your own original showpiece. If you're not really feeling creative today, don't worry. We have hundreds of original designs ready to go. We've asked designers from around the globe to think of original iPad cases so you don't have to. Check them out below.
Type of case: Transparent case
Upload own image
Out of stock
Not enough inspiration to design your case? Choose a design from our collection!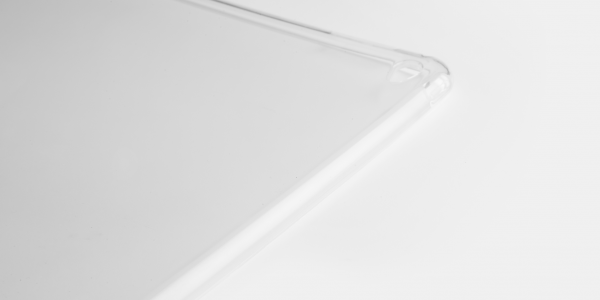 iPad Air 2 Transparent Case
Light as a feather, strong like steel
The word "Air" says it all. The iPad Air 2's main feature is it's light weight. Why add bulky and heavy iPad cases when you can have a strong and lightweight iPad Air 2 cover by CaseCompany. We use a specially designed TPU to house your device. Scratches, dust and dirt won't stand a chance. To safeguard the iPad Air 2's usability we've provided our iPad cases with precision cut outs for all the buttons, ports and lenses.
Short delivery time
After ordering your personalised iPad Air 2 cover, your brand new purchase will arrive within a couple of days or weeks depending on your delivery address. This delivery is totally free of charge. We also offer an express delivery option. For a small extra charge we will expedite your shipping and you'll receive your iPad cover as quickly as possible. You'll also receive a tracking code so you can keep tabs on the delivery process. Easy and transparent, just like our cases.