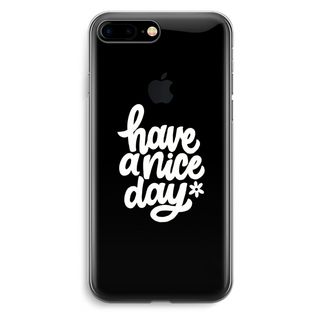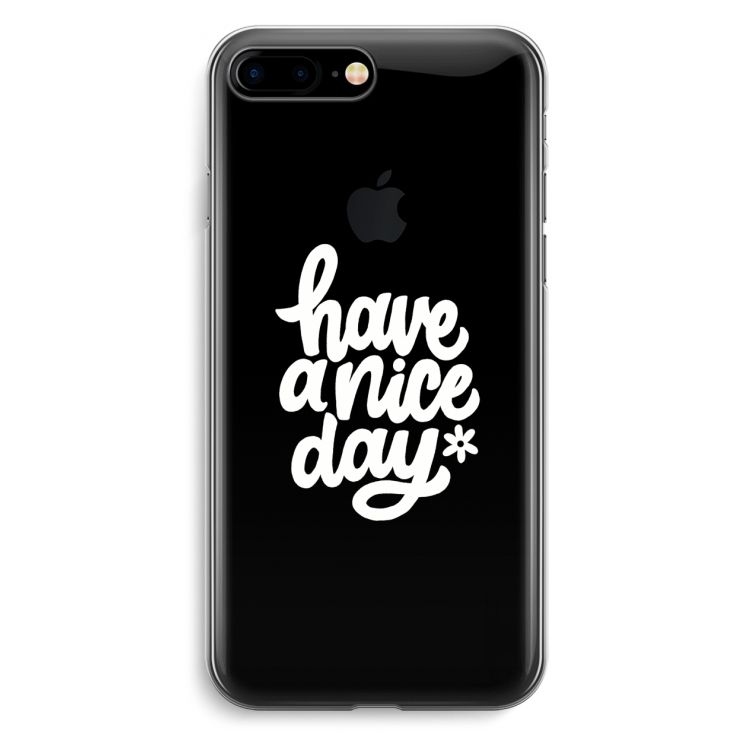 Add text to this case
Product description
This transparent soft case is made from flexible shock-absorbing TPU and encases your entire phone for a full protection. It will give your smartphone a perfect protection against dents, scratches, dirt and dust. All of our cases are tailor-made for your specific smartphone model. This means that you'll still be able to take pictures without having to remove the case every single time. The volume controls and standby button will also remain just as easy to reach as before. And thanks to the wonderful design, your smartphone will look better than ever!

✓ Fully transparent
✓ Fine finish
✓ Lightweight
About this artist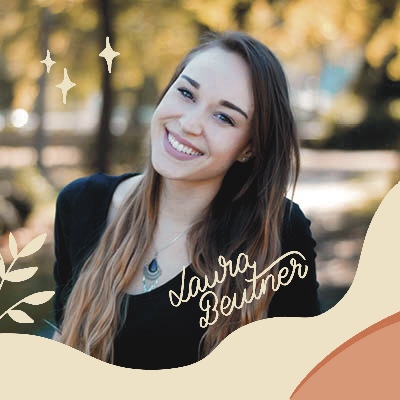 Hey love! I'm Laura Beutner, a hand lettering artist and graphic designer from Germany. I'm a sun person with a big heart for animals, who also can't get enough of vegan ice cream. The collection I did for CaseCompany is full of positive vibes and related to topics around nature, kindness or … pizza! Let's make the world a little prettier. Say hi on instagram @laura.design Hey love! I'm Laura Beutner, a hand lettering artist and graphic designer from Germany. I'm a sun person with a big heart for animals, who also can't get enough of vegan ice cream. The collection I did for CaseCompany is full of positive vibes and related to topics around nature, kindness or … pizza...
Discover this artist
Other options for this iPhone 7 PLUS
What our customers say
Last 12 months
2435 Reviews
74% (4790)
15% (962)
5% (300)
3% (171)
4% (226)
SharonDumfries
Written on
2023-06-02
10/10
Positive points:

Beautiful case great value bright & colourful

10/10
KerryCo.dublin
Written on
2023-06-02
9/10
Positive points:

Great service, easy to use and quick to deliver

9/10
ZeldaCardigan Ceredigion
Written on
2023-06-02
10/10
Positive points:

Excellent. Thank you so much.

10/10
More reviews
All themes
iPhone 7 Plus Transparent Case
This transparent soft case is made from flexible shock-absorbing TPU and encases your entire phone for a full protection. It will give your smartphone a perfect protection against dents, scratches, dirt and dust. All of our cases are tailor-made for your specific smartphone model. This means that you'll still be able to take pictures without having to remove the case every single time. The volume controls and standby button will also remain just as easy to reach as before. And thanks to the wonderful design, your smartphone will look better than ever!
Hard case
Made from lightweight and durable Polycarbonate. The top and bottom of the phone are not covered.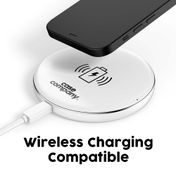 Recently viewed items (remove)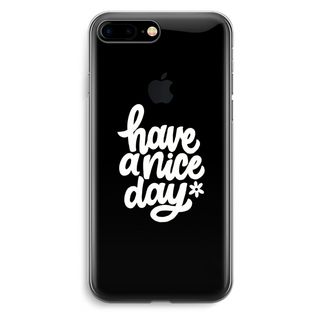 Have a nice day
iPhone 7 PLUS
Transparent case
€19,95