Add text to this case
Product description
Our full-print cases are made of a sturdy synthetic material and will give your smartphone an extra touch of class. The design of your choice will be printed all around the case, including the sides! This creates an absolutely stunning look. On top of that, the colours are fused straight into the material. As a result, the print will never wear off, not even after heavy use! We also made sure the user-friendliness of your smartphone remains intact. Thanks to our clever design, the volume controls, standby button and camera will be just as comfortable to use as before.

✓ Printed on the side
✓ Weighs little
✓ Matte & glossy finish available
✓ Fine finish
About this artist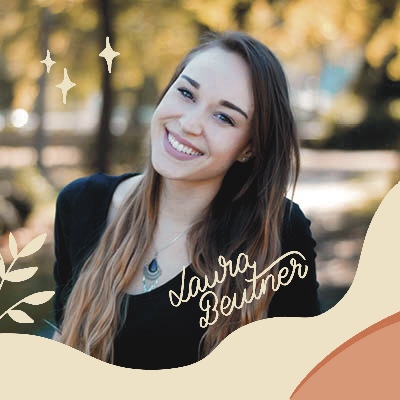 Hey love! I'm Laura Beutner, a hand lettering artist and graphic designer from Germany. I'm a sun person with a big heart for animals, who also can't get enough of vegan ice cream. The collection I did for CaseCompany is full of positive vibes and related to topics around nature, kindness or … pizza! Let's make the world a little prettier. Say hi on instagram @laura.design Hey love! I'm Laura Beutner, a hand lettering artist and graphic designer from Germany. I'm a sun person with a big heart for animals, who also can't get enough of vegan ice cream. The collection I did for CaseCompany is full of positive vibes and related to topics around nature, kindness or … pizza...
Discover this artist
Other options for this Samsung Galaxy S20 Ultra
Transparent case
Fully transparent
Fine finish
Lightweight
€19,95
Select
Tough Case
Extra protection
TPU inner case
Polycarbonate protective case
Shockproof
€28,95
Select
Transparent Case With Rope
Black cord
Extra protection
Fully transparent
Wireless charging possible
Works with a screen protector
€24.9
Select
What our customers say
Last 12 months
2249 Reviews
73% (4054)
16% (890)
5% (270)
3% (149)
4% (195)
HelenaKullavik
Written on
2023-03-20
10/10
Positive points:

so nice

10/10
AnnaDublin 13
Written on
2023-03-18
9/10
Positive points:

the quality of the picture as well as the the phone case itself was really great.

9/10
GordanDublin
Written on
2023-03-18
10/10
Positive points:

Great product!

10/10
More reviews
More designs from Laura BeutnerDiscover more
€21.95
Happy Daisies
€21.95
Magic Mushrooms
€21.95
More Love
€21.95
Stardust
Discover more
All themes
Samsung Galaxy S20 Ultra Full Print Case
Our full-print cases are made of a sturdy synthetic material and will give your smartphone an extra touch of class. The design of your choice will be printed all around the case, including the sides! This creates an absolutely stunning look. On top of that, the colours are fused straight into the material. As a result, the print will never wear off, not even after heavy use! We also made sure the user-friendliness of your smartphone remains intact. Thanks to our clever design, the volume controls, standby button and camera will be just as comfortable to use as before.
Glossy case
Our glossy cases have a shiny finish that reflects light. This finish makes colourful and high-contrast designs stand out.
Recently viewed items (remove)
Daydreaming becomes reality
Galaxy S20 Ultra
Full Print Case
€21.95