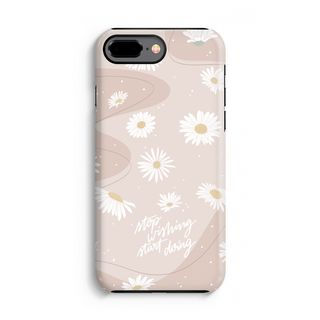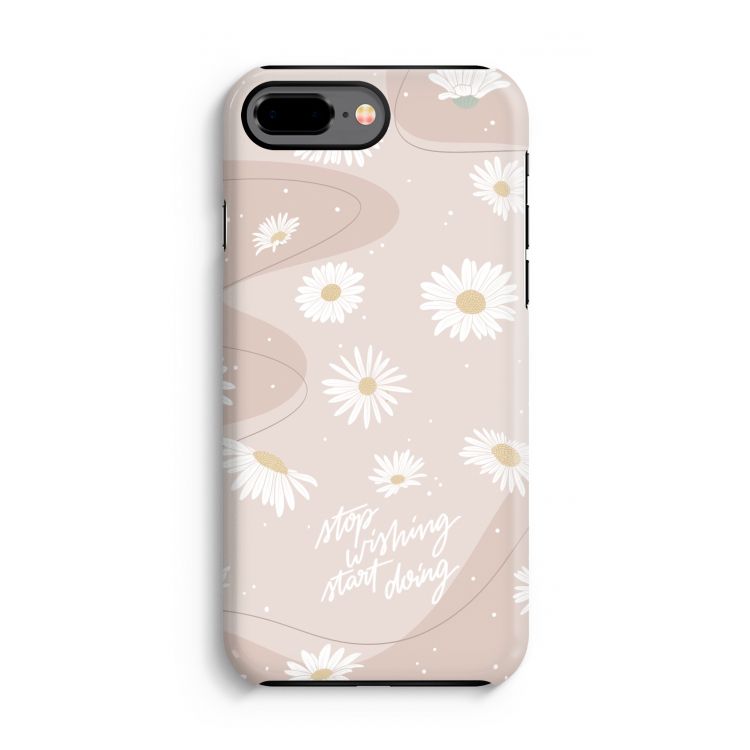 Add text to this case
Product description
CaseCompany proudly presents the Tough Case. It's top of the line protective smartphone case. The Tough Case is actually two cases. A hard outer shell with a glossy surface functions as the outer case. This is where the beautiful design goes. The inner case is produced from shock absorptive TPU. The two cases fit together perfectly and together they provide the best protection CaseCompany has to offer. Like all our smartphone cases the Tough Case is made to fit your phone perfectly. You can secure your smartphone without having to worry about usability.

✓ Extra protection
✓ TPU inner case
✓ Polycarbonate protective case
✓ Shockproof
About this artist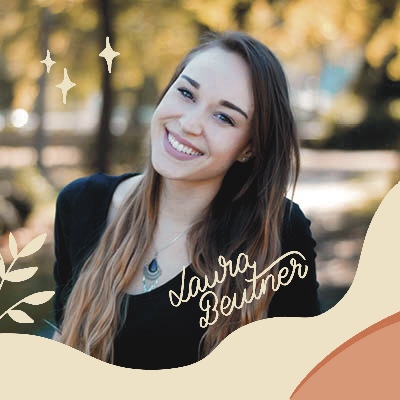 Hey love! I'm Laura Beutner, a hand lettering artist and graphic designer from Germany. I'm a sun person with a big heart for animals, who also can't get enough of vegan ice cream. The collection I did for CaseCompany is full of positive vibes and related to topics around nature, kindness or … pizza! Let's make the world a little prettier. Say hi on instagram @laura.design Hey love! I'm Laura Beutner, a hand lettering artist and graphic designer from Germany. I'm a sun person with a big heart for animals, who also can't get enough of vegan ice cream. The collection I did for CaseCompany is full of positive vibes and related to topics around nature, kindness or … pizza...
Discover this artist
Other options for this iPhone 7 PLUS
What our customers say
Last 12 months
2274 Reviews
73% (4174)
16% (903)
5% (276)
3% (153)
4% (201)
RebeccaKiltipper
Written on
2023-04-01
10/10
Positive points:

Delighted with my case it's good and sturdy, ordering was really easy! I'd definitely order again in the future! My phone has fallen a few times but the case has protected it! 10/10

10/10
JanisDublin 20
Written on
2023-03-31
9/10
Positive points:

Great

9/10
KeiBromma
Written on
2023-03-31
8/10
Positive points:

Good communication and fast shipping! Custom print is great, although you can see the print lines a little. But in overall very good.

8/10
More reviews
All themes
iPhone 7 Plus Tough Case
CaseCompany proudly presents the Tough Case. It's top of the line protective smartphone case. The Tough Case is actually two cases. A hard outer shell with a glossy surface functions as the outer case. This is where the beautiful design goes. The inner case is produced from shock absorptive TPU. The two cases fit together perfectly and together they provide the best protection CaseCompany has to offer. Like all our smartphone cases the Tough Case is made to fit your phone perfectly. You can secure your smartphone without having to worry about usability.
Glossy case
Our glossy cases have a shiny finish that reflects light. This finish makes colourful and high-contrast designs stand out.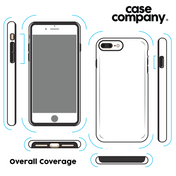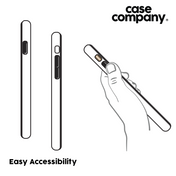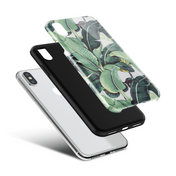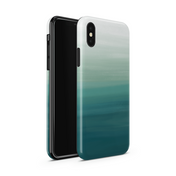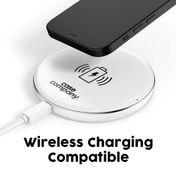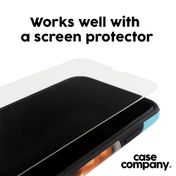 Recently viewed items (remove)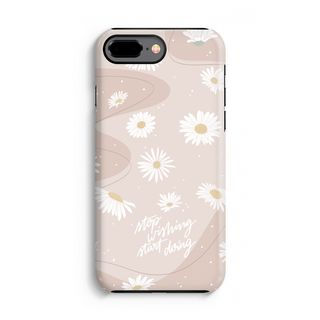 Daydreaming becomes reality
iPhone 7 PLUS
Tough case
€28,95